Top 3 Reasons To Invest in The Trion Towers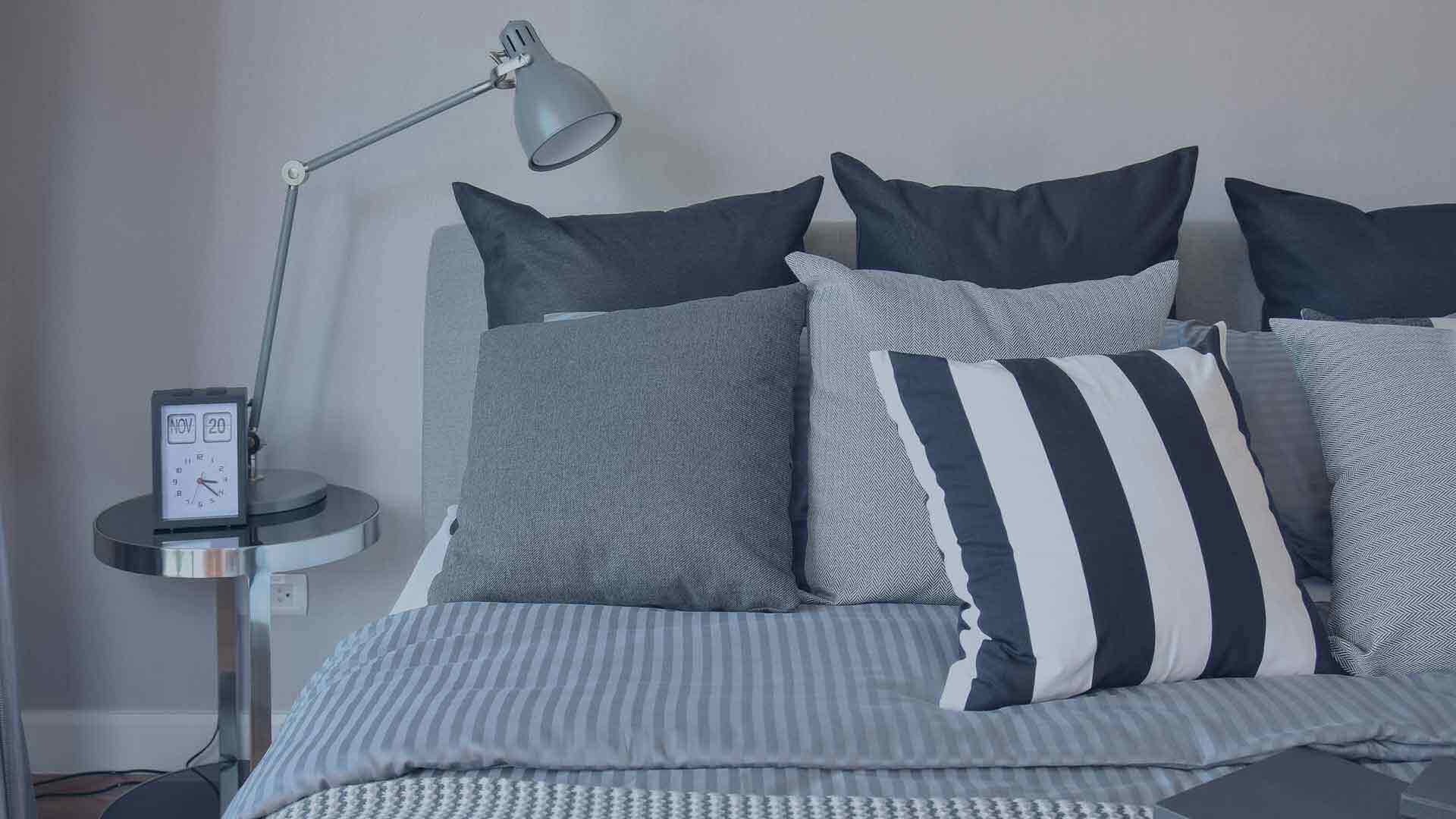 Travelling down the 23+ km stretch of EDSA, the longest and most congested highway in Metro Manila, one will inevitably pass through six of the seventeen local government units of Metro Manila. This includes Caloocan, Quezon City, San Juan, Mandaluyong, Makati and Pasay, which will bring you through the major financial districts of Makati, Ortigas Center and Araneta Center. EDSA is part of Circumferential Road 4 (C-4), a network of roads and bridges that acts as the fourth thoroughfare or thruway for the City of Manila. So important is this beltway that areas around it are marked with great economic and industrial growth, as seen in the fact that all but 2 industrial centers in the Metropolis are directly accessible from the thoroughfare.

One of the most progressive business districts that run parallel to EDSA is Bonifacio Global City (aka BGC, Global City, and The Fort). Located 11 km south east of the center of Manila in Taguig City, BGC is between EDSA and the C-5 Road. It totals 240-hectares of wide roads, relaxing parks, glistening high-rise office buildings, stimulating commercial centers and a number of residential enclaves, making it Metro Manila's newest central business district. Not a few corporations, both local and multinational, have bought property at The Fort with plans to relocate their global, regional or national head offices in this central business district. As such, The Fort is conveniently located not too far away from Manila's domestic and international airports, and a number of central business districts including: Makati, Rockwell Center, Ortigas Center and Pasig.

Location
All real estate purchases are inevitably assessed through set criteria, primary of which is Location. As such, The Fort is a preferred urban residential habitat, offering prime amenities for in-city living. The flooding of streets that has plagued several areas of Metro Manila, is markedly absent from the streets of The Fort. This is due to an underground five-story tank that collects rainwater that will eventually be flushed out to Manila Bay after the heavy rains. There is also a marked absence of power lines, water meters and gas pipelines in The Fort. Thanks to the effective partnership of government and private firms involved in the development of BGC, electricity is supplied to buildings through hidden underground wires, resulting in the city's clean landscape. Also buried underground is the gas pipeline network, together with fibre optic communications network for high-speed internet, VOIP and local phone lines to businesses and residences.
Last year, property developers sold 38,800 residential condominium units in Metro Manila, about 25 percent higher than the volume sold in 2015. The volume of new residential launches, however, eased by 12 percent last year to 23,000. Another 22, 800 units is expected to be delivered this year. This represents a rebound in the condo market after four straight years of decline, mainly due to favourable interest rates that encouraged buyers to acquire condominium units. A massive supply in residential property is projected for the next four years. Investors who purchase condominiums for rental purposes will have to find developments that stand out from the crowd, to ensure their units don't remain vacant and their rental income remains firm.

Brand Name
With so many condominium projects to choose from, it pays to look for a reliable brand name in the real estate market, to distinguish a project from its competitors. Robinsons Land Corporation, is a trusted real estate developer with a superlative array of property developments that include some 32 shopping malls, 57 residential buildings, 8 office buildings, 31 housing developments and 9 hotels all over the Philippines. Considered an industry leader in residential construction, Robinsons Land Corporation brings home creation to the next level, through timely delivery of projects, innovative features and community-building.
Among the choice residential projects in BGC is The Trion Towers, a development of Robinsons Land Corporation, composed of three 49-storey towers spread out over 1- hectare within this prime business district. Situated at the corner of Eighth Avenue and McKinley Parkway, this top notch development is easily just a few minutes away from Bonifacio High Street, the Fort Strip, and Market! Market! Serendra, and countless other shopping and leisure establishments scattered all over BGC. The Trion Towers is part of the Robinsons Residences portfolio, and for which Robinsons Land Corporation was recently recognized as Outstanding Developer in the Residential Vertical category by Paris-based FIABCI (Fédération Internationale des Administrateurs de Biens et Conseils lmmobiliers) Philippines Property & Real Estate Awards, the local chapter of the prestigious Paris-based real estate association. The same organization also recognized RLC president Frederick D. Go as a Fellow in Real Estate Management.
The Trion Towers, is Robinsons Land Corporation's fourth property in BGC, received this distinctive award from FIABCI for its ideal location, breadth of space and intellectually designed units, as well as facilities and amenities. Through its properly planned, innovatively built and efficiently designed residential units coupled with amenities zoned per tower — "The Fitness Arena" for Tower 1, "The Entertainment Domain" for Tower 2 and "The Wellness Enclave" for Tower 3 — The Trion Tower has set the standards for contemporary and stylish building architectures. It also offers scenic views of Bonifacio Global City and Laguna de Bay, and everyday necessities are easily accessed through the commercial areas located on the building's ground floor. St. Luke's Medical Center, considered as the among the most advanced hospitals in the country with respect to medical technology, is a scant 12 minutes away from The Trion Towers. Tier 1 educational facilities and schools located at the University Parkway in BGC are easily accessible. Present are the British School Manila, Leaders International Christian School of Manila, Manila Japanese School, International School Manila, STI College and MGC New Life Christian Academy. Others educational facilities and institutions found in BGC include the Every Nation Leadership Institute and the Global City Innovative College.

Features and Amenities
The Trion Towers offers the typical building features found in top notch condominium developments: a grand lobby, a central plaza with fountain, a perimeter fence, exclusive drop-off areas, multi-storey basement parking, a bank of high speed passenger elevators, CCTV monitors in strategic areas, fire deterrent systems consisting of automatic smoke detectors, fire alarms, sprinkler systems in common areas and well-marked fire exits. Also provided is standby power generator service for common areas and some outlets in the units. Units range from 37 – 55 sqm for one-bedroom units; 57 – 61 sqm for two-bedrooms; there are also three-bedroom units ranging from 76 – 118 sqm.
The three towers are themed accordingly: Tower 1 is the fitness center, featuring an Exercise and Dance Room, Cardio and Workout Rooms, Boxing Room, Gaming Room, Party Room, Social Lounge at the lower and upper ground floors and a Receiving Lounge. Outside can be found Outdoor Playspaces, Kid's Play Pool, an Exercise Porch, an Al Fresco Lounge and beach-type swimming pools for kids and adults. Providing an urbanized version of nature therapy, these pools can promote some of the healing effects of nature that combats stress, anxiety, even depression. With the combination of the sun, "sea" and sand, these amenities can provide a calming, rejuvenating and restorative influence that helps boost physical, mental and emotional well-being.
Tower 2 contains the entertainment features, which include in the indoor area – a Play Station area, a Cyber Hub (with high-speed Wi-Fi access and computer facilities), a Children's Discovery Rooms, a Music Room, an HD Screening Room, a Party Room, a Social and Receiving Lounge. Available outside Tower 2 are an Outdoor Lap Pool with leisure deck, a Hobbyists' Nook, a Pleasure Trail and a Passion Garden. And Tower 3 features wellness amenities such as a Tranquillity Pool, a Soothing Spa and Sauna Room, Yoga and Pilates Studio, Knowledge Room, Therapeutic Massage Room, Party Room, as well as a Social and Receiving Lounge.
These features, on top of the multiple awards from the real estate industry, complement Robinsons Land Corporation's own meritorious brand as a successful real estate developer, adding value to projects like The Trion Towers. This translates into a higher price point for unit owners at The Trion Towers, either as a sale or as rental income, both of which consumers are prepared to shoulder. Customer loyalty is inspired by strong brands, sometimes leading to repeat sales and word-of mouth recommendation. Another advantage of a strong brand is that stakeholders gain access to better terms and conditions for sales and/or remodels, as buyers and sellers are more likely to want to associate themselves with top selling brands, such as The Trion Towers of Robinsons Land Corporation