The Trion Towers: Live the Global Rhythm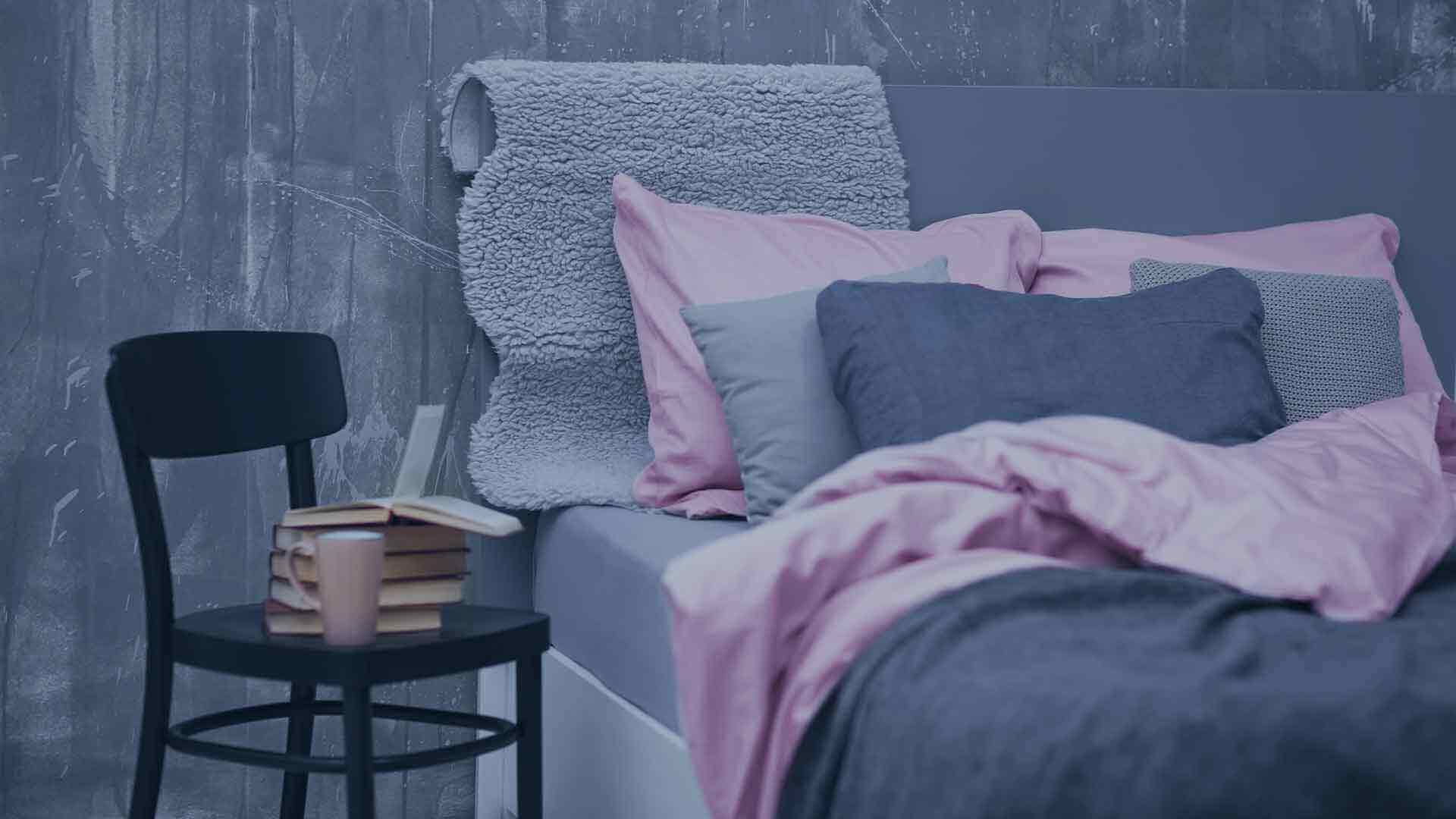 Surround your family with some of the life's wonderful pleasures that a modern living space has to offer. Indulge in a delightful hop-in and hop-off leisure, amazing dining experience, fantastic social living, and whimsical retail discoveries with The Trion Towers –a modern residence featuring some of the finest amenities inthe Philippines. The Trion Towers is an eco-friendly environment that offers freedom of space plus resort-inspired premium amenities to take your living experience to the next level.
The Trion Towers, a one-hectare property in the Philippines consisting of three 49-storey edifices situated in the Philippines' finest master-planned commercial and business district, is another big project architected by Robinsons Land Corporation. The property's tri-axial design is in such a way that it allows privacy, high-quality daylight, and natural ventilation. Moreover, it also allows multiple sights of the beautiful Bonifacio Global City plusthe nearby sprawling regions.
These units come in 1-bedroom, 2-bedroom, and 3-bedroom modern flats. Adding to Trion Tower's uniqueness and splendor, theproject's key source of inspiration has to do with nature's elements. Talk of the open spaces at the lush greens in the plaza's central garden, the meditation gardens, modern jogging &walking therapeutic paths, quality reading nooks, highly equipped outdoor fitness center, as well as the bicycle tracks. Don't forget the refreshing plus relaxing pools, Imperial fountain& pond, uniquely designed alternating balconies, multiple views of the city's skylines, as well as stargazer's garden. In fact, the Trion Towers will create a natural atmosphere of fine urban living.

The Developer
Robinson Properties is a leading real estate developer in the Philippines. They have been in this industry for more than 20 years. They use premium buildingmaterials, modern technology, and contemporarydesign techniques to develop their properties. Most of their residences are strategically located, making it easy for clients to access manor amenities like schools, hospitals, markets, and even shopping malls.

Easy Access
The Trion Towers can be accessed throughthe Metro's main streets of EDSA plus C-5. This makes it easy in terms of accessing the CBDs of Makati, Ortigas, as well asLibis. In a nutshell, The Trion Towers elevates the bar ofthrilling and fast-paced lifestyles within nature.

Finding Freedom

The Trion Towers has been taunted as the ideal home to zealous minds and the nation's emerging as well as the most promising modern urban district. This city (the Bonifacio Global City) houses Robinsons Land's former projects which went on to pioneer the promotion of cosmopolitan living. Some of these projects include the 5th Avenue Place, the Fort Residencies, as well as the McKinley Park Residences
When completed, The Trion Towers is expected to cluster three 49-storey structures. These buildings will rise higher to yield a triangular formation inside a one-hectare property. The Trion Towers is a new icon of the Bonifacio Global City's skyline that boasts a nifty tri-axial design. This one-of-its-kind design, the Towers' height, and its unique triangular formation- all contribute to exclusivity and splendor that this project embodies, and this sets it apart from other competing residential development projects in this city and the whole country by extension.

Location
Located in the Metro's best emerging commercial & business district, the Bonifacio Global City, Taguig The Trion Towers sits in a one-hectare and features some of the finest amenities. It sits at the corner of the 8th Avenue & McKinley Parkway. This tower is a few miles from the Fort Strip and the market. Here, you can also access other several shopping as well as leisure establishments spread all over BGC .It comprises of three towers, each spanning 49-storeys. This provides the residents with some of the best breathtaking views of the famous Manila skyline tower.
Also within close proximity to this iconic residence is the newly-constructed St. Luke's Medical Center. This healthy facility is considered as the finest and most advanced Philippines's hospital as far as medical technology is concerned.
The city also features great educational facilities, libraries, and excellent schools. Some of the best schools here include:
British School Manila
Manila Japanese School
nternational School Manila
STI College and MGC New Life Christian Academy.

Others essential educational facilities and educational institutions in BGC include:
Every Nation Leadership Institute( ENLI)
Global City Innovative College(GCIC)

Innovatively and elegantly designed, each unit at this Tower features reasonably spacious, highly ventilated as well as light-filled spaces.

Unit Features
Dive into the luxurious haven of The Trion Towers. Here, you have the opportunity of filling your home with copious amounts of air, light in addition to your own private space. This residential property offers you one, two and three-bedroom units featuring an assortment of floor layout options to choose from.

One Bedroom Unit
You will find the one bedroom unit in Unit F, Zone one, at Tower three. These units are equipped with a floor area that measures approximately 37.62 - 55.30 square meters depending on your chosen unit layout.

Two Bedroom Unit
But if you're looking for 2-bedroom units, you can pursue the option of buying a unit with balconies or one without one. The floor area of 2-bedroom units (without a balcony) is about 57.47-61.30 square meters. On the other hand, those with a balcony (2 bedroom units) have a floor area of about 54.18-58.98 square meters.

Three Bedroom Unit
For those who desire to have an urban heaven featuring more space, they can go for the3-bedromed units with balconies. These units have approximately 76.20-118.66 square meter of floor area.

Amenities and Facilities
With Trion Towers, you are provided with freedom of space and freshness of the natural surroundings in addition to several sources of comfort. The Trion Towers was designed to recreate a sense of illimitable lush spaces owing to the property'snumerous and strategically-situated themed gardens, waterfalls, swimming pools as well as ponds. The property offers spaces and facilities that are specially designed to cater for various indoor plus outdoor leisure activities.
Tower 2 has a lobby plus a fitness arena.

Indoor
Indoor facilities are plentiful. They include an exercise and Dance Room, an executive boxing & partying room, and a receiving launch. There is also a Cardio & Workout Rooms and a gaming room for those who are so much into games. The social launch is located at both lower & upper ground floors.
The Fitness Arena

Outdoor
The outdoor, like the indoor, is equipped with an assortment of facilities, including outdoor play spaces, children's play pool, and an exercise porch. The outdoor also contains a pool featuring pool deck plus an Al fresco lounge.
The Entertainment Domain
Indoor
The indoor of tower two contains a play station, a cyber-hub featuring high-speed internet (WI-FI) access plus computer facilities, a modern music room for those who love singing and a partying room. Let your child discover the world in the kid's discovery room for both children and toddlers alike. There is also a social launch, an HD screening room, and a receiving room.
Outdoor
The outdoor is excellently designed and it features a pleasure trail and an outdoor lap pool plus leisure deck. Also in the outdoor, are a Hobbyists' Nook and a Passion Garden?

The Wellness Cnclave
Indoor
In the indoor of the wellness enclave, you'll find a tranquility pool, a party room, a receiving launch, knowledge room, and a yoga & pilates studio. The social launch, soothing spa & sauna room, and therapeutic massage room are all found in the outdoor of the wellness enclave.

Building Features
The sky element of The Trion Towers takes condominium living to a new different level. From spacious gardens to balconies blossom that are meant to recreate an imaginative and fascinating chain of spaces will give you a hint of how the sky looks like. These features, together with the quality of the space and the creative design, all add up to the distinctively of The Trion Towers.
This property is equipped with a beach-type swimming pool for children and adults. The fountains plus the ponds situated at the entrance have been designed to give you and your family a memorable city living experience. Here, the water element is likely to refresh anybody's senses with fun in addition to relaxing activities that have been designed to foster the urban soul. Moreover, The Trion's water amenities will offer you with an impeccable venue for unforgettable bonding moments with your family members. Also, here you have an opportunity of witnessing an intimate bonding session with your internal soul.
Besides the gardens and water features, this creative residence also has a natural ventilation, alternating balconies, and nice views of the skylines of BGC and Makati.

Everything at Trion Towers is premium. For instance, the building features are extremely incredible. Talk of the grand lobby and the elite drop-off areas.
1. Security features
Your security is of paramount importance; a reason a highly-secure perimeter fence has been erected and a CCTV monitor has been installed at strategic locations.
2. Parking and fire exits
Provision for parking has been enhanced; thanks to 5 levels of basement parking. In case of a fire, there are different fire exits and fire extinguishers located at strategic exit points.
3. Elevator system
There are 4 passenger elevators, of which three are for passengers and one is reserved for cum service.
4. Smoke detectors and standby generator
An automatic smoke detector, a fire alarm, and a sprinkler system have been fitted in all common rooms/areas. Also, the all common areas have standby power generators. However, some selected residential units have been outfitted with standby generators.

Other Building Features
Additional building features include a fountain at the Central Plaza, an elevated water tank & underground cistern, as well as an administration office.
The Floor Plan
The Trion Towers is of a unique, ground-breaking tri-axial design which allows every unit /room to receive invigorating natural light. Here, you can enjoy the sunlight and moonlight that streams into your room/unit /flat. The Trion Towers lets you welcome the breezes that flow freely into your room. All the Units here are flat and range from 1-3 bedrooms. Sizes and balconies are also available, but it depends on your needs.

Unit Description
The kitchen is fully equipped. It has two hob induction stoves, a microwave oven, one refrigerator, efficient rice cooker, necessary cutlery, dinnerware, and cooking utensils.
There is an air conditioner in the living room and the bedroom
42" TV in the living room and bedroom
The bedroom has a queen-sized bed for 2 persons.
Comfortable sofas in the living room
Multi point water heaters in showers and bathroom taps

Verdict
You are special. So, appreciate yourself .Moreover, give your family a memorable experience. And the only way you can achieve this is through finding a nice housing unit for you and your beloved family. Thus, grab yourself a chance to take your urban living experience to the next level. Remember, this is an investment of its kind. The Triton Tower's units are of high quality and they feature some of the best amenities in addition to facilities in town. Besides, The Trion Towers is strategically located to help you access important facilities. So, what are you waiting for! Get yourself a one, two, or three bedroom unit and say goodbye to substandard living conditions at Trion Towers